When temperatures drop, you need your heater to work properly and efficiently.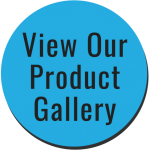 If your home heater needs maintenance, you shouldn't wait until the cold sets in to fix it.  Temperature Supply provides the heating repairs and installation services you need to keep your home cozy and comfortable.  From replacement parts to complete installation of new models, Temperature Supply's experts have everything you need.
Heating units have become more efficient than ever and new models will not only heat your home better, but also provide you with annual energy cost-savings.  Temperature Supply helps you select a model that best suits your home, from the design to the square footage and more.  Your current heater may only require a few repairs or replacement parts to get up and running again.  Temperature Supply conducts long-lasting repairs to get you through many more winters to come and supplies replacement parts for DIY experts.
Don't wait until the cold sets in to fix or replace your heating unit.  Contact Temperature Supply to schedule heating repairs and installation services in Cleveland, OH.